January 25, 2022 at 7:48 pm
#17281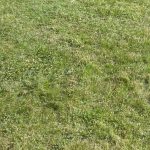 Heiko
Moderator
Hallo zusammen,
Nachtrag mit neuen Erkenntnissen zum Vulkan Hunga Tonga-Hunga Ha'apai:
Ich empfehle, wenn nicht schon geschehen, die Lektüre der aktuellen Beiträge im Meteoros-Forum allgemein… https://forum.meteoros.de/viewtopic.php?f=2&p=237112&sid=bd70b7f8cde79f05d9dbba3f8698077e#p237112
…und insbesondere das Video der dort aktiven Laura Kranich: https://youtu.be/duRMekmc9o8
Auf der heutigen Startseite von spaceweather.com seht Ihr einen interessanten Beitrag zu Leuchtenden Nachtwolken (NLCs); dank der modernen Technik müssen wir "Nordhalbkugler" also auch im Winterhalbjahr nicht auf diese schönen atmosphärischen Erscheinungen verzichten. https://spaceweather.com/ (ggf. bitte rechts oben das Datum 25.1.2022 einstellen) Faszinierend, wie die (diskutierten) Zusammenhänge in der Atmosphäre sind. Zitat: "Where did these clouds come from? Maybe Tonga. The eruption of the Hunga Tonga–Hunga Haʻapai volcano on Jan. 15th hurled a plume of ash, sulfur dioxide and (this is the important part) water vapor more than 55 km high. Baumgarten and others are investigating the possibility that water from the volcano has reached the mesosphere, creating an outburst of noctilucent clouds. Stay tuned for more information." (Nebenbei finde ich gerade keine "Knöpfe" wie "kursiv".)
Viele Grüße,
Heiko.