August 18, 2023 at 11:27 am
#18721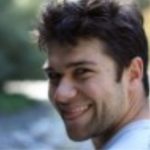 adri_der_pinner
Moderator
Servus zusammen,
danke des ungewöhnlich kräftigen Hochs (die 500hPa-Isohype erreicht fast 6km) über FR/CH steht uns verbreitet ein heißes Wochenende bevor.
Trotzdem wird der Augustrekord von der Uni-Innsbruck (laut zamg/geosphere Hitliste 37.4°C, https://www.zamg.ac.at/cms/de/wetter/wetterwerte-analysen/hitliste) wohl unerreicht bleiben.
Ein glückliches Händchen und viele Grüße wünscht euch,
Adrian
Attachments:
You must be
logged in
to view attached files.