May 31, 2021 at 7:25 am
#16490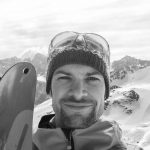 Meteoclee
Participant
Danke für die WB, Kaltlufttropfen!
Der Samstag war in Innsbruck ja wieder der Klasiker. Alle Modelle mit Niederschlag, die MOSe alle ohne Niederschlag… Und dann wurde sogar wirklich zweimal die 8 verschlüsselt. Es waren ja wirklich nur ein paar Tropfen, die in Summe dann runtergekommen sind. Am Nachmittag gab es ein paar Schauer in der Umgebung, auch mit schönen Fallstreifen (siehe Anhang). Mit weniger Sonne (als von den meisten erwartet) wurde es dann trotzdem wärmer (als von den meisten erwartet) 🙂
Gratulation an alle Gewinner an diesem Wochenende!
Attachments:
You must be
logged in
to view attached files.