March 7, 2020 at 12:41 pm
#14770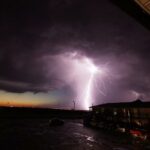 Mammatuscloud
Moderator
Moin Juri,
Danke für die super Änderungen! Toll, dass jetzt wieder die Punkte Samstag und Sonntag getrennt angezeigt werden!
War bestimmt ne Menge Arbeit, aber schön, dass wir einen soo fähigen Programmier- als Ersatz für Reto finden konnten!
Viele Grüße
Mammatus95
Edit Tipp: Wenn Ihr mit der Linkenmaustaste in die Grafik rein klickt und festhaltet, dann könnt ihr einen neuen Zeitbereich auswählen quasi Zoomen.
Attachments:
You must be
logged in
to view attached files.